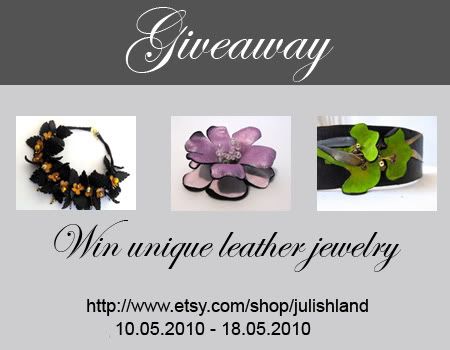 I am taking part so can you, just click on above banner!
First place:
Flower necklace. Leather floral branch necklace. Bronze and black.
Materials: leather, beads, wire.
Colors: bronze, black
The "branch" is 19 inches (48.5 cm) long (from clasp to clasp)+ extended chain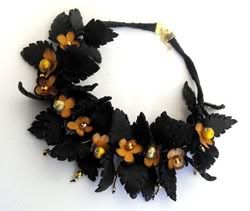 Second place:
Flower brooch. Leather violet flower brooch
Colors: violet metallic, soft pink, white, black
Materials: leather, glass beads, wire
Approx. diameter - 3.5 inches (9cm)
Bar pin size: 1.5 inch


Third place:
Leather cuff bracelet.Ginkgo leaves leather cuff bracelet
Colors: green, gray, black, brown
Materials: leather, beads, wire
Dimensions:
length - 7 inches (18 cm)
width - 2 inches (5 cm)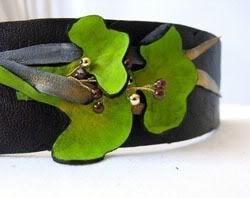 I hope I am one of the winners.